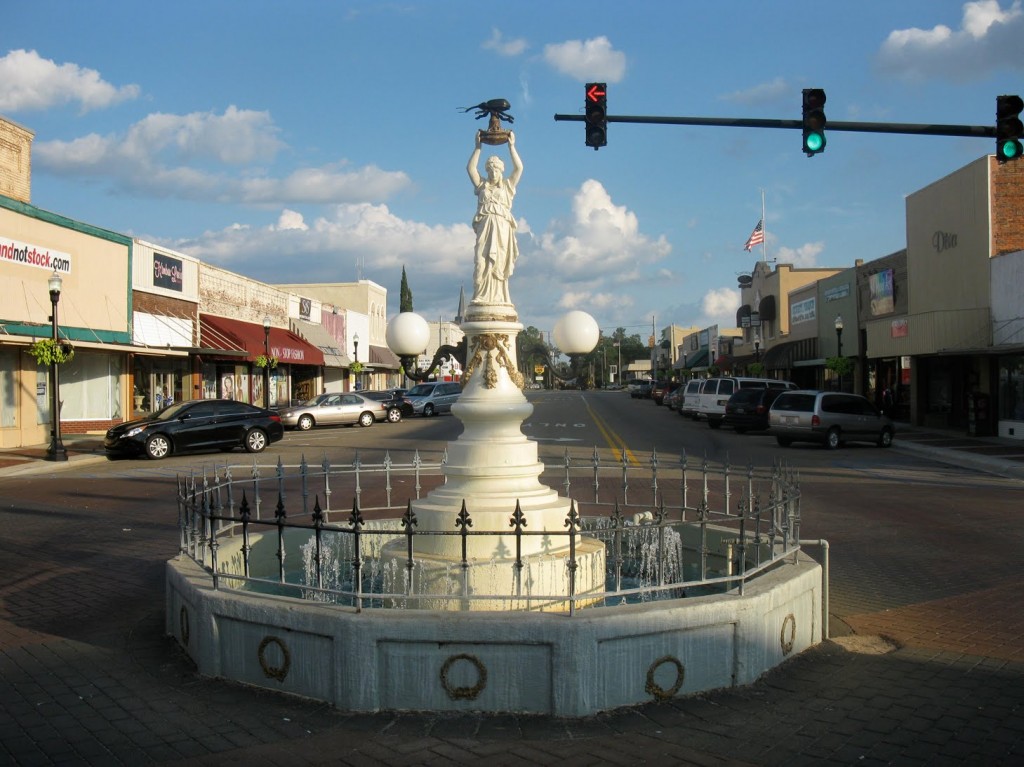 Enterprise City is "Southeast Alabama's most beautiful little City"
Nestled in Coffee County, eighty-five miles southeast of Montgomery, is one of Alabama's most beautiful and thriving little CIties.
Enterprise City is known as "The Friendly City" and this was fully proven by her oopen-arms and open-homes policy during the first activation of Camp Rucker and is even more pronounced today with Rucker re-activated.
Enterprise City's industrial and agricultural growth are closely linked together and her fine citizenship, beautiful homes, good schools and churches, afford her plenty to boast about. The BOLL WEEVIL MONUMENT is the only monument in the world glorifying a pest.

Enterprise City's climate is unsurpassed both for winter and summer mildness. Enterprise City is the "Peanut Capital of teh World" and the City with the latch string always on the outside of the door.